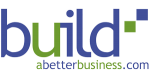 PROFIT SURGE – CLIENT IMPLEMENTATION KIT
STEP BY STEP GUIDE FOR IMMEDIATELY INCREASING PROFITS OF SME CLIENTS – WITH MINIMAL TIME COMMITMENT FROM YOU
Give your under-performing clients  this free Pricing Strategy training resource t

hen celebrate as they achieve immediate cash flow benefits & you unlock fees from clients previously unable to afford the service.
Introduce business owners to the Flipped Consulting Room (modelled on the acclaimed education protocol the Flipped Classroom).  Clients evaluate strategies to achieve profit improvement, and call upon you for assistance with implementation and monitoring of results.
Adapt the 6 templates and checklists to create a process easily replicated by team members with minimal experience – meaning less work for you.
Use the same process to attract new clients currently being under-serviced by other firms.
Be amoung the first in your district to implement this methodology and capture multiple referrals from Industry Associations and Banks.
There is no more rewarding an experience than being able to help a client increase profitability and cash flow. As well as feeling good about it, you will have built an unbreakable bond with a raving advocate for your firm

Philip Arnfield CA
---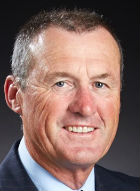 This material empowered us to make changes. Our main focus used to be simply winning the next sale; it has moved to what makes the business profitable, and we became far more accountable. Do it, this stuff works!

Leigh Parsons, director Adelaide Retaining Walls