Good decision, and thank you.
From this point, the process is as follows.
You will receive a series of emails from me over the next few days, they have a dual purpose – information transfer and education.  More about that in a day or so.
You will also receive a link to my Eventbrite page to register for a 20-minute online information session to be held on Thursday 5th April  – 4.00pm (Australian Central Standard time).
The registration fee of $80 is refundable at any time in the future if you are for any reason dissatisfied.
I am asking for a fee because the outcome we will be working to achieve is of considerable value. It also involves my time and the use of my intellectual property – the fee also serves to weed out those not really interested in the achieving the outcome.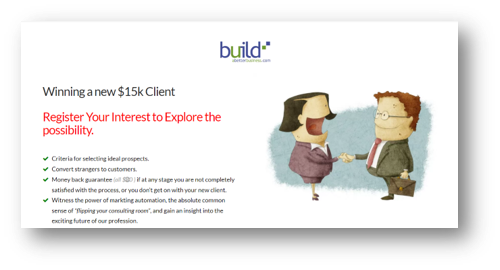 You may also be interested in this article I published on LinkedIn, it outlines an opportunity to help clients and grow fees.
---