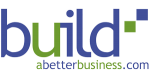 If Numbers Are Not Your Thing...
This system is for you
So significant are the profit gains to be achieved by working in the area of segmentation and effectiveness, I have created a system for you to use with your Accountants and Business Advisors.
Download and read through this easy to follow guide, don't worry about additional fees you may have to pay, the guide explains how you will be able to afford this.