Topic 3: Business Development is Continuous – That's Great News for Accountants
The extent of business development needs will vary between clients as will priorities but there is this constant – one thing always leads to another – and what this means for you is a continuous demand for your input.
Clients will be cashed up after the successful completion of the profit improvement modules, they will also be trusting the system and looking to consolidate their gains by improving other functions in the business.
Across 8 training modules we cover topics contained in the 9 stage Business Development Plan. Our founder Philip Arnfield relied on this diagnostic through his 27 years in public practice and believes it is the reason his average annual client fee of $16,400 was four times that of the mid-tier firm that acquired his business in 2011.
We recommend you adopt the same approach; the outline below provides an insight into its depth and substance. You are able to download a redacted version of the full plan now. An unredacted document is available to members – we believe it is too valuable to just give it away!
The 9 Stage Business Development Process.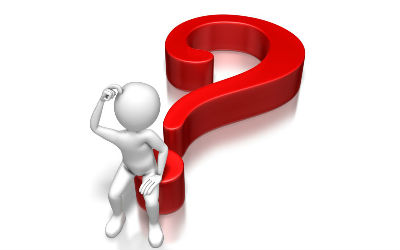 Do not be concerned if some of the material in this detailed business development plan is outside of your comfort zone. 
We are the ones who will be tutoring your clients, remember you are the facilitator of this project, not the subject matter expert. Although, after a few clients complete the program, you will be on your way to becoming an expert. 
1. Hold a Planning Session & Establish a Management Control Plan
Consolidate and document your aspirations for the next 3 to 5 years, understand the importance of profit and strong cash flow to the fulfillment of this vision, determine the key drivers of profit of the business and the profit improvement potential; explore the opportunity to generate additional cash flow without investing in additional resources and learn how the Management Control Plan process will provide the framework and discipline required for the business to achieve its full potential.
2. Identify Customer Needs & Frustrations
Gather firsthand feedback from your customers as to their likes dislikes and needs. Communicate and obtain buy-in from all owners and team members as to required level of customer service.
3. Evaluate and if Necessary, Refine Your Existing Business Model
Focus attention on the long-term competitive strategy of the business. With the assistance of your accountant prepare a revenue, profit, and business model based on your preferred competitive strategy. Refine the strategy as required, ensure the model is congruent with the aspirations you documented in stage 1 – again, refine, if necessary, then share the plans with the entire team and obtain their buy-in.
The 9 stage Business Development Process is not something management starts and completes in a few months, it evolves over 2 to 3 years. 
4. Identify System Failure Points
Gain a perspective on how well the business operates, identify bottlenecks and areas where improvement is necessary.
5. Develop Performance Standards
Define the expectations of management in respect of every interaction with customers, prior to, during and after the delivery of the service or product. Establish the expected standard for all business processes, and a methodology of reporting actual performance relative to those standards. 
6. Systemise Key Processes & Develop an Operating Plan
Achieve consistency of outcomes across operational processes; be confident employees are doing the right things, in the most effective way – every time; know your business will be able to perform even when you are not present.
Advisors from the large consulting firms deliver this 9 stage process to enterprises at the big end of town and charge in excess of $65,000. Now you can help deliver the same service to your clients for one-tenth of that price.  
7. Establish a Robust Financial Reporting System
Learn the basics of financial management; determine the drivers of profit; set weekly targets and monitor performance; work more closely with your external accountant to prepare an annual budget and cash flow forecast, the preparation of monthly financial reports and  review them at your monthly Management Advisory Board meetings.
8. Develop a Marketing Strategy & Write a Marketing Plan
Profile the ideal customer and identify why they buy; craft a policy to give those customers a reason to choose your business; tell them about it.  
9. Develop a People System that Includes Securing Talent, Induction, Development & Remuneration of Employees, and an Exit Strategy for Owners
Because having the right team is fundamental to your success.