Lesson 05: How Your Firm Can Become Experts at Documenting Systems
[cs_content][cs_section parallax="false" style="margin: 0px;padding: 45px 0px;"][cs_row inner_container="true" marginless_columns="false" style="margin: 0px auto;padding: 0px;"][cs_column fade="false" fade_animation="in" fade_animation_offset="45px" fade_duration="750″ type="1/1″ style="padding: 0px;"][cs_text]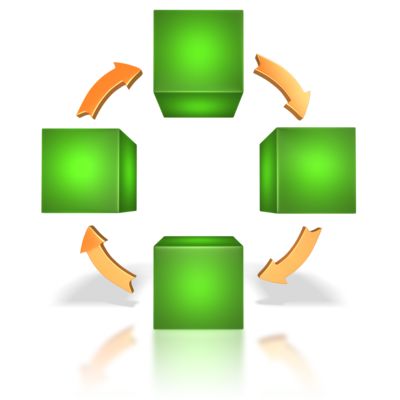 Convincing clients, systems will produce more certain outcomes will not be difficult. Simply quote the results of the work Atul Gawande achieved with the aid of a checklist.
Having the client commit to the implementing the process in their business will be much more of a challenge.
However, if your firm specialised in this type of work, you would generate fees by providing the service. And gaining the skills is easy, chances are you already have them. Let me share how I learnt how to write systems.
In 2003, I experimented with outsourcing financial statement and tax preparation work. The group I was working with in  India required me to document the system my firm adopted for the work we wanted the Indian accountants to do.
"Why?" I inquired.
"Because our policy is to work in exactly the same way as your team."
Documenting what we had been doing day in day out for 20 years was an enlightening experience for me and the team. As you could probably imagine, even within our small team, people had different ways of doing the same task. Our systems had evolved to suit the person doing the work.
There are a lot of lessons we learnt from the process, but this course is not the place to discuss them all. The point I do want to make however is that documenting a system is not difficult, it is simply a recording process.
Once recorded, the preparation of a checklist generating "the pause points in a process where you can catch a problem before it is a danger and do something about it; a reminder of the key things that get forgotten or missed if they're not checked."
To discover for yourself how simple the documentation of a system is, have one of your team document the system you use to prepare an Individual Tax Return. Have another team member document the process of preparing a Company Tax Return.
And don't stop at that, move onto the preparation of financial statements, and supporting working papers. Then the manager and partner review processes.
Imagine if the graduates, who are always so keen to impress,  could see the checklists their superiors used to review the quality of their work. Do you think that would make a difference?
We all know the best way to learn is to do. Once your team have the experience of documenting their own systems they will possess the competency to work with clients doing the same thing for them. To keep fees under control (for the client) it is best practice for your team to act as facilitators of the documentation process, not doers of the work. Show the clients team how to start the process, get them to do one system at a time, review and offer feedback.
The video below offers further insight into the process. It covers the same ground as the video in Lesson 2 but has more "how to" advice.
[/cs_text][/cs_column][/cs_row][cs_row inner_container="true" marginless_columns="false" style="margin: 0px auto;padding: 0px;"][cs_column fade="false" fade_animation="in" fade_animation_offset="45px" fade_duration="750″ type="1/1″ style="padding: 0px;"][x_video_embed no_container="false" type="16:9″][/x_video_embed][/cs_column][/cs_row][/cs_section][/cs_content]