The first video below provides a brief overview of the content covered in week one of this course, If you have recently completed or reviewed the week 1 material you should skip this video.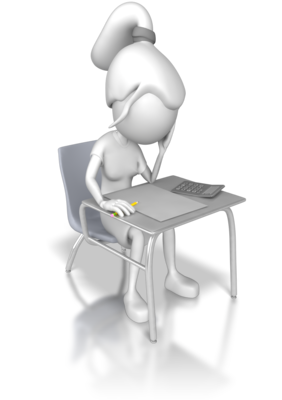 In the previous lessons you have completed activities, because you learn by doing.
In this lesson I introduce assessments for the first time, and you will need to pass the assessment in order to progress to further lessons.
You will be given a assistance to pass the assessment, and you can sit it as often as you like. The pass mark is set at 100%.
The purpose of the assessment is to help you retain information.
Discover Why Prospecting for New Clients Has Never Been Easier
In the following video I introduce the topic of digital marketing or automated marketing.
In brief terms, I will expand later, the process I am referring to operates like this:
You are referred to a contact, a possible new client. You send the prospect an electronic communication with a valuable free offer. Some prospects will respond to the offer, others will not.
You begin to build a relationship with the respondents. Some will become new clients.
This is also a proven way of generating new income flows from existing clients. The process is respectful and professional.
Once you have downloaded the Activity Sheet, set it aside for the time being as there is more preliminary information I need to pass on.
Ready to try something new?
You can get up an going with digital marketing pretty quickly.
This will be a bit of fun
Watch this 90 second video to learn how you can experiment with digital marketing within the next 2 weeks.
Launch Video
Coaching Group
If you would like to join the coaching group and participate in the Digital Marketing activity click the registration button below. The coaching group sessions have been scheduled as part of your firms ongoing build a better business training, see your facilitator for dates.
Digital Marketing is Used in the Big End of Town
Follow the link below to see how Oracle are utilising Digital Marketing. (To save time, I cut out one of the steps, the link I have given you is a landing page I was directed to from an online article on sales and technology.)
Complete the forms as requested and you will be able to download a Harvard Business Review Special Analytical Report (sponsored by Oracle): "Outperforming the Market With Data Intelligence & Sales Technology."
It is a 16 page report so it will take some time to get through, but, if you have any doubts as to the value of Digital Marketing, and its place in sales, I suggest you do invest the time in reading it all. (Or at least enough to convince you this is a valuable field of study.)
You may want to pay particular attention to page 3, and the associated chart on page 5, as this question may be in the quiz….
According to the HBR article Outperforming the market with Data Intelligence& Sales Technology, which of the following statements sets high performing companies apart fromt the rest? (This will be a multiple choice question and the correct answer is recorded on page 3, you may want to make a note of it.)
There are 9 red dots on Figure 5, on page 5 of the report, each of these dots is a reference to a task enhanced through Digital Marketing.
And to round off our work on digital marketing, for the time being, I am sending you to an infographic full of interesting information. If you want to gain the 100% mark required to pass the quiz and progress to the next lesson, you may want to take some notes when reviewing steps 6 and 7 on the infographic, or at least copy the URL and keep it handy.
Active Listening
Your customer's buying cycle is a 5 step process:-
Awareness
Consideration
Preference & intent
Purchase
Re-purchase
Awareness is when your prospective customer realises they need something, and that your firm can fulfil that need.
Consideration is when a customer is trying to figure out whether you can meet their needs or not. They are also evaluating your competitors at this point.
Preference and intent is when the customer finalises their purchasing decision, comparing your company against other potential options, including doing absolutely nothing about their problem.
Purchase is when the customer actually buys something from you and re purchase is when they become a repeat customer.
A client is not going to buy professional services, or change service providers over the internet, well not just for the moment in any case, no doubt it will change.
So the digital marketing effort I have spoken about in this lesson has its focus on lead generation and making prospects aware of how you can help them.
As a prospect is moving through the stages of consideration then preference and intent, you are going to have to perform in front of the client.
To perform well at this point of the sales cycle requires a number of skills.
You need to be absolutely certain about your business value proposition, and you need to be very very good at listening.
This is the first of the sales skills you will learn about in this course.
Paul Blake is Director of Sales at Beasley Media Group, the group based in Philadelphia own radio stations and therefore know a lot about sales. The following video is a brief excerpt of a longer video we will be looking at later in the course, for now, take note importance Paul places on listening.
When you link to this video, click the play button and then jump to the 1 minute 45 second mark.
Start at 1m 45 sec mark
---
The take home message from the clip is "stop talking, let the prospect talk." You can't listen and talk at the same time!
In the next video extract Paul Blake makes the observation we have two ears and one mouth so we should listen twice as much as we speak.
In this video, Paul is talking about step 4 of the 7 step sales process, something we look at in more detail in a future lesson, but hear what he has to say about the importance of listening. You can stop watching the video at the 60 second mark.
If a sales professional recommends we should learn to listen, and if we want to be better at sales, then I suppose we should learn to listen!
This is not a natural skill for business advisors. Most advisors I have met, and I certainly include myself in this category, are terrible listeners. I think this stems from the fact we are paid to give advice and feel as though we should therefore be talking, a lot!
But most of the time our clients have the answers to their own business problems, we would produce better outcomes by taking on the role of facilitator, to help our client arrive at the solution.
This requires us to listen.
So if we improve our listening skills we will be better at sales, and advising!
I am always having to work hard at listening. I admit I have trouble in this area, therefore I have sought out the advice of others far better qualified than I to give you help in this area.
The articles linked below are relatively brief and I believe will help us all to be better at listening.
This first article "Three Ways leaders Can Listen With More Empathy"was written for Harvard Business Review (HBR) by Christine Riordan , professor of management at the University of Kentucky. Link
The second article by Peter Bregman also appeared in HBR, "If You Want People to Listen, Stop Talking." Link
And the most important reference is this third reference below to an extract from Stephen Covey "The 7 Habits of Highly Effective People" This quote is a taste of what to expect, I urge you all to study the extract closely.
This man didn't have the vaguest idea of what was really going on inside his boy's head. He looked into his own head and thought he saw the world, including his boy. That's the case with so many of us. We're filled with our own lightness, our own autobiography. We want to be understood. Our conversations become collective monologues, and we never really understand what's going on inside another human being.Stephen Covey
You are now at the end of lesson two, mark it as complete by clicking the"Mark Complete" button at the bottom of the page, below the lesson feedback form.
Next you will sit an assessment on the material in this lesson and then move to lesson 4 (the assessment is lesson 3) where I will pick up on the content yet to be covered.
Please complete the lesson feedback form prior to exiting. (Feedback is anonymous)
Create your own user feedback survey