[cs_content][cs_element_section _id="1″ ][cs_element_row _id="2″ ][cs_element_column _id="3″ ][cs_element_image _id="4″ ][/cs_element_column][cs_element_column _id="5″ ][cs_element_gap _id="6″ ][cs_element_image _id="7″ ][/cs_element_column][cs_element_column _id="8″ ][cs_element_gap _id="9″ ][cs_element_image _id="10″ ][/cs_element_column][/cs_element_row][cs_element_row _id="11″ ][cs_element_column _id="12″ ][cs_element_gap _id="13″ ][cs_element_headline _id="14″ ][cs_element_headline _id="15″ ][cs_element_headline _id="16″ ][cs_element_headline _id="17″ ][cs_element_headline _id="18″ ][cs_element_gap _id="19″ ][/cs_element_column][/cs_element_row][cs_element_row _id="20″ ][cs_element_column _id="21″ ][cs_element_gap _id="22″ ][cs_element_headline _id="23″ ][cs_element_text _id="24″ ][cs_element_headline _id="25″ ][cs_element_text _id="26″ ][cs_element_headline _id="27″ ][cs_element_text _id="28″ ][cs_element_headline _id="29″ ][cs_element_text _id="30″ ][cs_element_gap _id="31″ ][/cs_element_column][cs_element_column _id="32″ ][cs_element_headline _id="33″ ][cs_element_text _id="34″ ][cs_element_gap _id="35″ ]
[cs_element_gap _id="37″ ][x_button size="global" block="true" circle="true" icon_only="false" href="https://buildabetterbusiness.com.au/wp-content/uploads/200326_PA_Building-Better-Regional-Business_-Owners-Information-Guide_update_V2-.pdf" title="" target="blank" info="none" info_place="top" info_trigger="hover" info_content=""][x_icon type="o-file-pdf" class="mvn mln mrs"]Detailed Information [/x_button][cs_element_gap _id="39″ ][cs_element_image _id="40″ ][/cs_element_column][cs_element_column _id="41″ ][cs_element_gap _id="42″ ][cs_element_headline _id="43″ ][cs_element_text _id="44″ ][cs_element_gap _id="45″ ][cs_element_image _id="46″ ][cs_element_headline _id="47″ ][cs_element_text _id="48″ ][cs_element_headline _id="49″ ][cs_element_text _id="50″ ][cs_element_gap _id="51″ ][/cs_element_column][/cs_element_row][cs_element_row _id="52″ ][cs_element_column _id="53″ ][cs_element_headline _id="54″ ][/cs_element_column][/cs_element_row][/cs_element_section][/cs_content][cs_content_seo]Building Better Regional Businesses
The strategies & management principles that will help you
Survive the Economic Impact of COVID – 19
will also
Generate More Profit & Stronger Cash Flow on the Other Side
Survival First
Avoid the 2 fundamental errors many managers make in times of economic uncertainty.
Implement the 8 essential survival strategies.
Then Benefit from a Better Business
Take advantage of the  opportunities always presented by economic upheaval.
Establish a Management Advisory Board and benefit from smoother operations.
Implement pricing strategies allowing you to achieve higher margins without losing price sensitive customers.
Segment your customer base to take advantage of differential pricing.
Begin to measure what matters.
Key Features
Fully funded eLearning program.
One to one mentoring.
Unlimited advice throughout the program duration.
Ongoing learning opportunities.
Multiple enrolments  (5 people per business) – involve your management team.
About eLearning 
Good training produces a permanent change in behaviour. And better financial performance always results from the implementation of better management practices. In the opinion of many leading educators, including those at Harvard Business School, eLearning is more effective than traditional face to face talkfests. Philip Arnfield has been delivering eLearning events to business owners for several years and is convinced of the merits of this mode of training. COVID-19 has now presented you with an opportunity to benefit from the experience. 
Registration 
A greater focus on the specific circumstances of your business and the convenience of  working at your own pace in the comfort of your own environment are advantages of a fully interactive eLearning program that replaces the planned regional workshops.
First Name (required)
Surname (required)
Email (required)
Business Name (required)
Where your business is based (required) Gawler & BarossaClareRiverlandPort PiriePort AugustaWhyallaPort Lincolnonline workshop
Number of attendees
Detailed Information
Survival Strategies
During times of economic uncertainty, the first reactions are often to cut expenditure to preserve cash flow and stimulate demand for products and services by reducing prices. But rather than improve cash flow these two actions are likely to compound the problem. In the opening session of this course we explain why and offer recommendations as to what you should do.
Unlimited Advice 
Benefit from the advice of experienced Chartered Accountant and business advisor Philip Arnfield throughout the duration of the eLearning program.
Beyond Survival 
There are 3 core strategies we believe business owners need to be across in order to achieve the optimum level of profitability. During the eLearning program you will not only learn about these strategies, you will gain an understanding of how to implement them taking account of the specific circumstances of your business.
Regions covered:   Gawler & Barossa;  Clare;   Riverland;   Port Pirie;   Port Augusta;   Whyalla;   Port Lincoln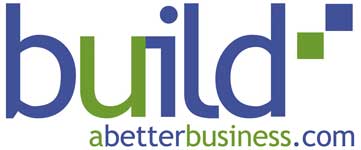 [/cs_content_seo]